France - Spain - International - Swedish - Danish Ch. - Trialer - Recommanded
/ Ch. Esp - IB - Suède - France - Danemark - Trialer - Recommandée
Dasty Oh Carol
(multi Ch. Bramhills Lochinvar x Dasty Human Touch)
HD A - Eyes OK
De retour à l'élevage.
Multi Ch. Dasty Oh Carol est devenue Ch de Suède à sa 1° exposition, peu après son arrivée.
Elle était présentée par son éleveuse Agneta Cardell. Elle a obtenue le CC + BOB + BIS.
Elle poursuit ce qu'elle a commencé avec nous: gagnant pratiquement à chaque sortie.
Multi Ch Dasty Oh Carol became Swedish Champion at her 1st show, shortly after her arrival.
She was shown by her breeder Agneta Cardell.
She had the CC + BOB +BIS. She continues what she started with us :
winning nearly every show attended...
" Many thanks Agnetta for loving Carol the way you do,
for the lovely time she had with you and for the 2 new titles you helped
us to add to her name"
Carol remercie ses amis pour les "chouettes vacances" et les parties de chasse.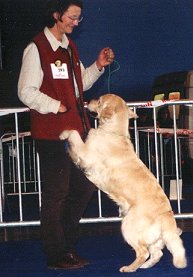 Carol vous présente ses filles
(x Multi Ch-Tr-Rec Scrabble of Glen Sheallag):

Pippa of Glen Sheallag




& Pastel of Glen Sheallag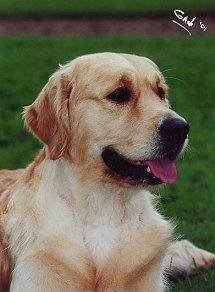 Tango of Glen Sheallag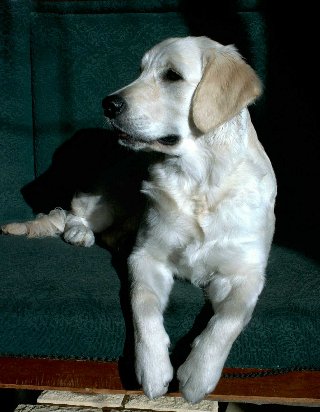 Retour à la galerie des chiens / Back to the dogs gallery
Retour à la galerie des champions / Back to the gallery of champions